Vacuum Bake Cleaner
In the critical world of MOCVD processing, the tooling utilized builds up residues of nitride reaction. The vacuum bake cleaner developed by Noritake is a dry-type, enabled cleaning-gas environment. The tooling with deposits of GaN, AlN, etc, is subject to a high temperature in a H2 or CL2 environment resulting in evaporation of the residues and a cleaned tooling. After the cleaning process, the jigs and their coatings (SiC, quartz, etc.) are free of deposits and coatings with their reliability.
Facts
• Dry cleaning without damaging jig surface.
• Non-abrasive dry clean results in less consumables and spare parts
• Non-abrasive dry clean decreases running cost
• No further treatment to the jigs after cleaning, residues are evaporated
• Easy Operation with Auto cleaning system: Run Button Operation
• Large Jig capability
• Large capacity: jig with size of φ800mm, 6 jigs can be processed at once
• Smart design to save floor space
• Clean Room Environment, no wet process, no solvent, no abrassive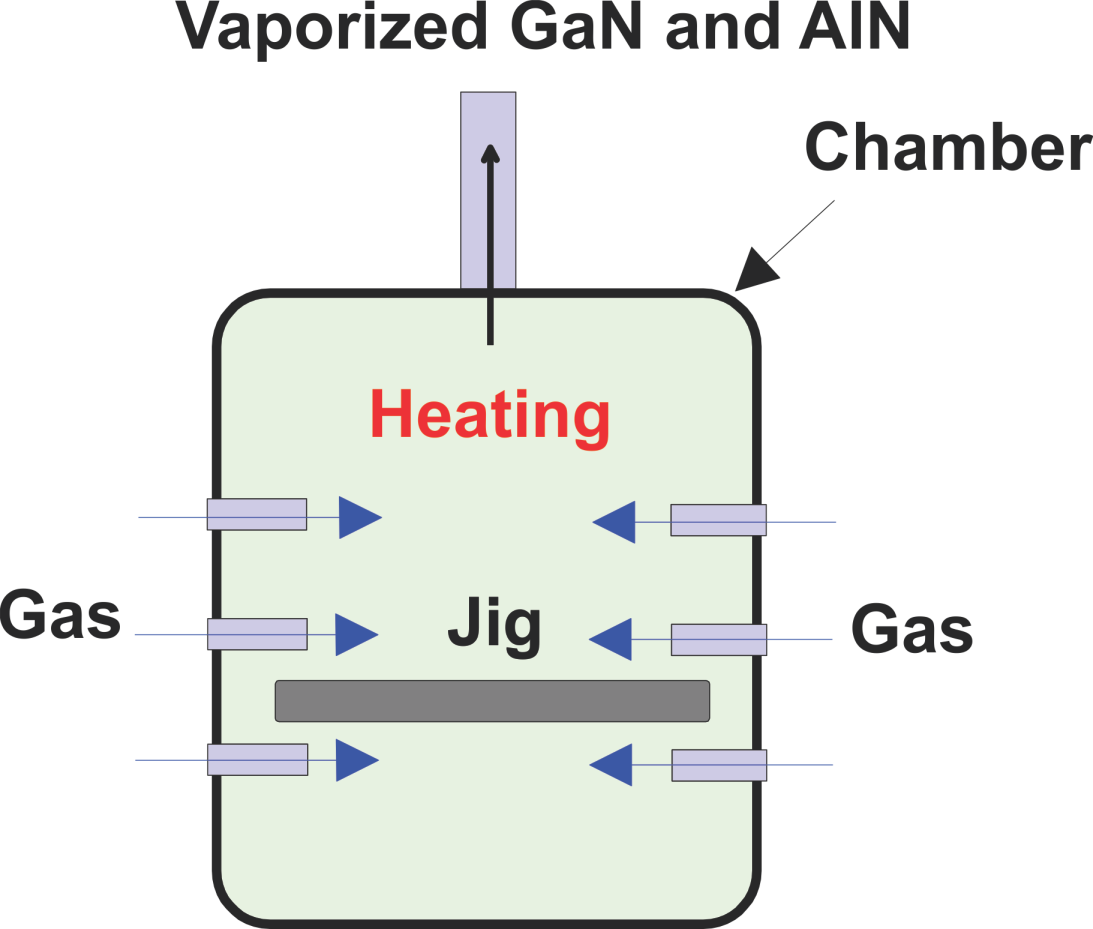 When the jigs are heated up at high temperatures with H2 or CL2 the chemical reaction evaporates the deposits of GaN, AlN, etc., without damaging jigs coatings.
*ICP Mass Analysis(Acid Dissolution) (μg/ml)
Noritake: 0.1, 0.2   Dry Cleaning (Competitors): 1.5, 1.3   Vacuum Bake (Competitors): 20, 60
*This data is an example, and depends on the film quality and film thickness
Residual GaN (μg/ml)
Residual AlN (μg/ml)
Expect LED, Mini and Micro LED,

Power Electronics , VCS

EL, fabrication yield and quality improvement by NORITAKE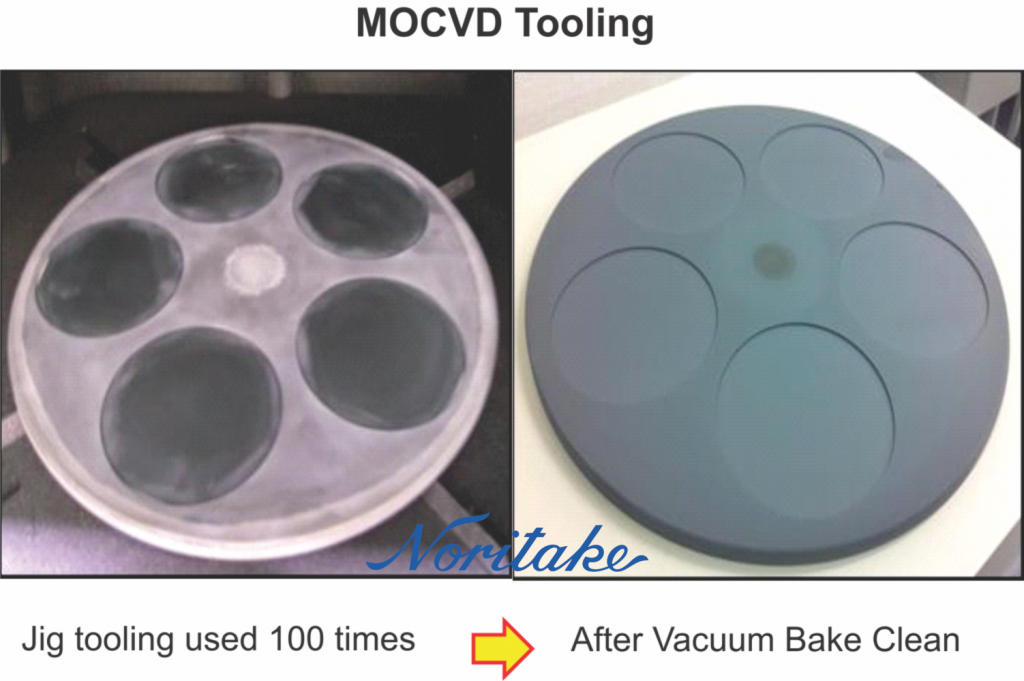 | Daiichi Jitsugyo (America), Inc.
| 630 361 6044
| 630 875 0422