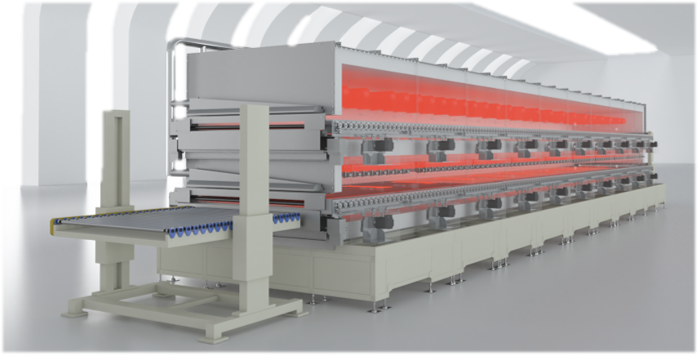 Roller Hearth Kiln for Hot Stamping
Roller Hearth Kiln for Hot Stamping
Hot stamping is a process in which sheet metals are formed and quenched at the same time creating stronger lighter parts; in turn improving vehicle safety and a reduction in fuel consumption.
Save in running cost by up to 40%
Energy saving by decreasing running cost by up to 15%
Space saving by decreasing machinery footprint by up to 45%
Use both top and bottom layers of the Kiln to produce or use the top for main production and bottom to run recovery batches without the need of having downtime. This Double Layer Roller Hearth Kiln is among the most versatile Kilns on the market.