DJA® is focusing on EV automobile assembly equipment. Interior/exterior auto parts, EV powertrain components and car-mounted devices. Integrated proposals of equipment suitable for various processes include: resin/metal molding and processing, surface treatment, interior and exterior surface painting, assembly and inspections, E-Motor assembly, Inverter assembly and Lithium-Ion Battery manufacturing, among others. In addition, we help spread use of next-generation automobiles by offering advanced production equipment amid rapid changes in the automobile industry towards self-driving/autonomous, electric and fuel cell driven vehicles.
DJA® is focusing on Turnkey Lithium-ion Battery manufacturing. Providing high quality turnkey manufacturing equipment for all Lithium-ion battery types as well as all peripheral equipment. From fully automated mass production lines to semi-automated smaller production lines, DJA® can help you get the machinery you need.
Consumer electronics, mobility electronics, etc., we provide solutions that revolutionize the manufacturing process with cutting-edge technology and experience, focusing on electronic component mounting systems, electronic device systems, and automation equipment. We are working to create innovation in next-generation electronics through the expansion of technical resources and process development.
We provide a variety of facilities and technologies that utilize our advanced expertise. In the field of rechargeable battery manufacturing, we are working to expand our business related to lithium-ion battery (LIB) manufacturing by expanding our business. We are also focusing on the renewable energy field.
Our Medical Device machinery are custom designed to meet the customers' specifications. Medical products such as syringes, Cannula Grinders, Blood Tubing, Dialyzer Assembly, Blood Bag Assembly, among other Medical Device Machinery as well as Auxiliary Equipment.
Mainly in the pharmaceuticals field, we provide equipment such as tablet and capsule appearance inspection systems, tablet printing inspection systems, and various automatic packaging lines for solids and injections.
Distributing and servicing Plastics machinery and related products in the USA for over 35 years. We are the single source for complete plastic manufacturing systems like Thermoforming Machinery and Resin color inspection.
We can support all your plant engineering needs, from basic departmental expansions to massive groundbreaking projects.
In the aviation and airport fields, we provide ground support equipment and facilities for airport facilities to airlines, ground handling companies, and airport companies. In the area of ​​disaster prevention, we provide special vehicles related to firefighting to national and local governments. The main products imported from Europe and the United States are customized according to the usage environment and needs. In addition, specialized service groups provide extensive after-sales services.
HIGH-VALUE TOTAL SOLUTIONS DESIGNED TO MEET YOUR NEEDS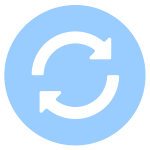 Efficiency
While for others, solutions is placing one machine after the other, for DJA engineers, it's a science which they take seriously. Creating a process line, which produces more in less resources is the challenge we overcome in every project.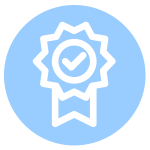 Quality
Our quality analyst doesn't allow a machine to pass through until it excels and clears through all the stringent quality parameters. Nothing but the best for our customers.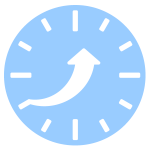 Performance
We at DJA back our solutions with the best service. 24-hour response time is not just a promise we give to our customers. It's a promise we have given ourselves.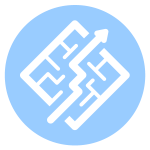 Solutions
DJA partners with the leaders across the globe to deliver the best-integrated solutions for Pharma and Allied Industries.
It's DJA's vision to exceed your expectations as a full-service provider by providing a customer-centric approach driven by innovation and service excellence
DJA is a total solutions trading company specializing in machinery and equipment for energy/plant, industrial machinery, electronics, pharmaceutical and aviation fields. Our greatest strength is our "one-stop solution" approach. In addition to our primary machinery, we provide peripheral equipment and plant equipment to offer total trading company support, including engineering, logistics, on-site coordination, and after-sales service. Based on a wealth of know-how and wide-ranging domestic and global networks, we provide machinery and equipment tailored to the needs of our customers. In this way, we offer total trading company solutions that have been vetted by extensive real-world experience.

| Daiichi Jitsugyo (America), Inc.
| 630 875 0101
| 630 875 0422